An EPP code is an authorization code which is required when a registrant wants to transfer the domain to another registrar. If you have a domain registered with Unlimited Hosting Hub and want to transfer it to another registrar then you can get an EPP code of your domain from your client area itself. Following are the steps to obtain the code.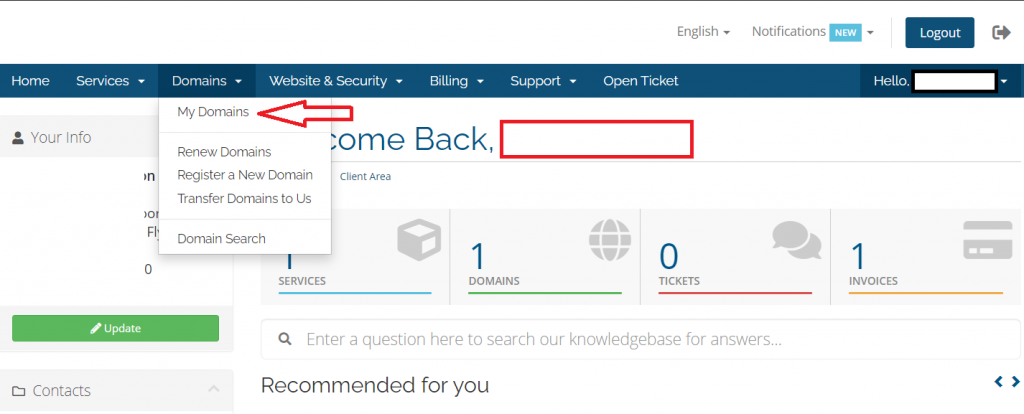 Select the domain for which you want to get an EPP code and click on Management Tools icon or Manage Domain.
It will redirect you on a new page. Where you will find EPP Code on Left side menu.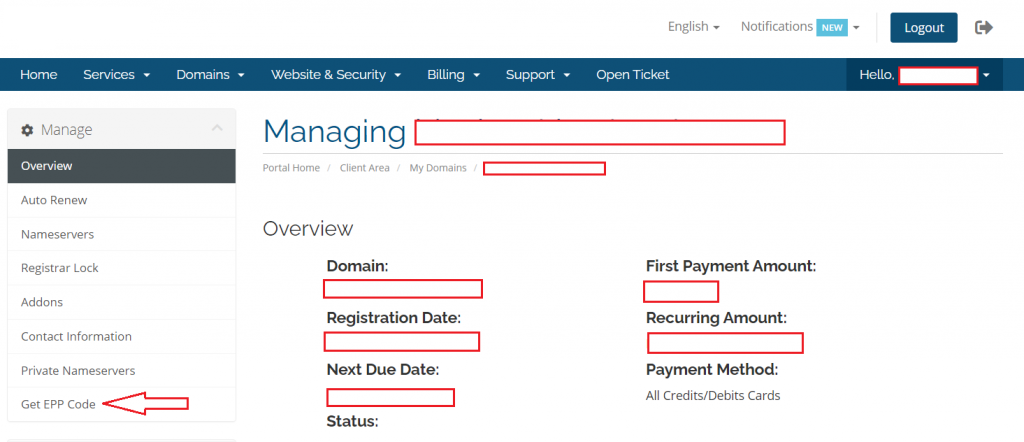 Now, click on Get EPP Code option.
You will get a successful message to get EPP Code through your email.
Now check you mailbox for your EPP Code.