An e-mail signature is a block of text that is included to the end of an e-mail message you send. A signature should provide the recipient with your contact information (your name, e-mail address, business information, or Web site URL).
If you using our RoundCube mail client, you can create a signature via Settings > Identities section. You will need to chose your e-mail address from the list in order to proceed.
RoundCube mail client also allows having an HTML signature which has the options of changing the font, color, size, alignment of the text or adding images, links. To try it, simply click on the image icon one top left corner. It will enable HTML signature.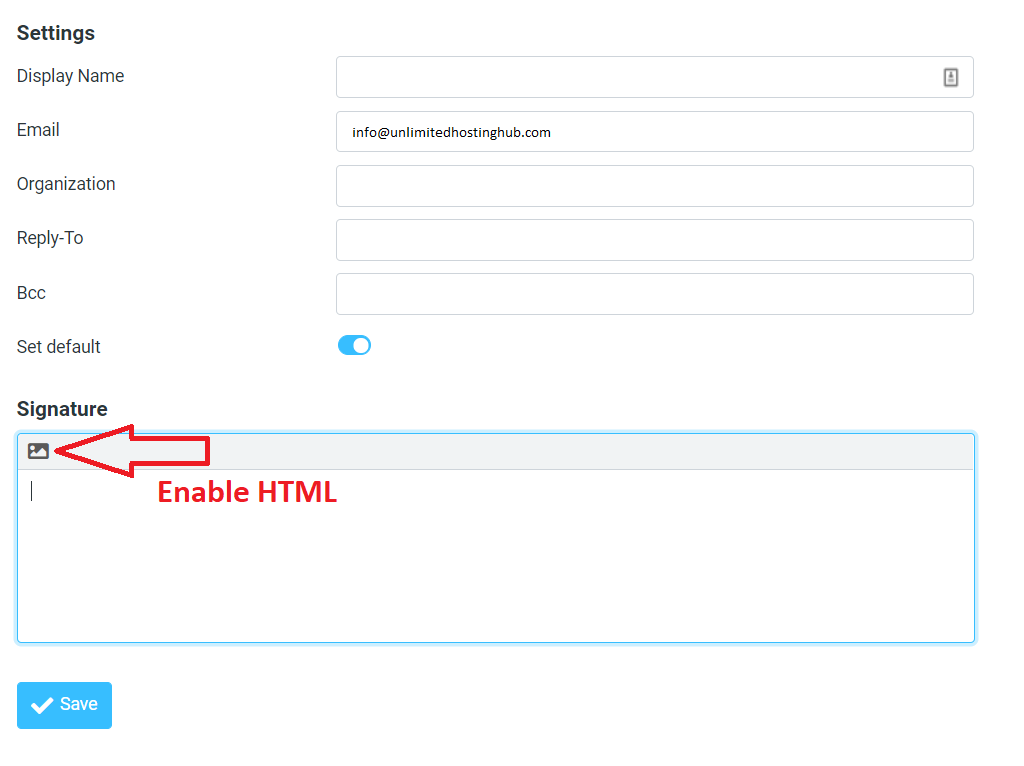 This can help you create a really fancy, interactive, or professional e-mail signature. Once done, press Save to submit your changes.
Congratulations! You have learned to create Plain Text and HTML signatures for your e-mail accounts. The new signature will be visible in the bottom of your newly composed letters.